RED DOT SIGHTS FOR THE MILITARY, LAW ENFORCEMENT, AND CIVILIAN USE.
DESIGNED AND MANUFACTURED IN THE UK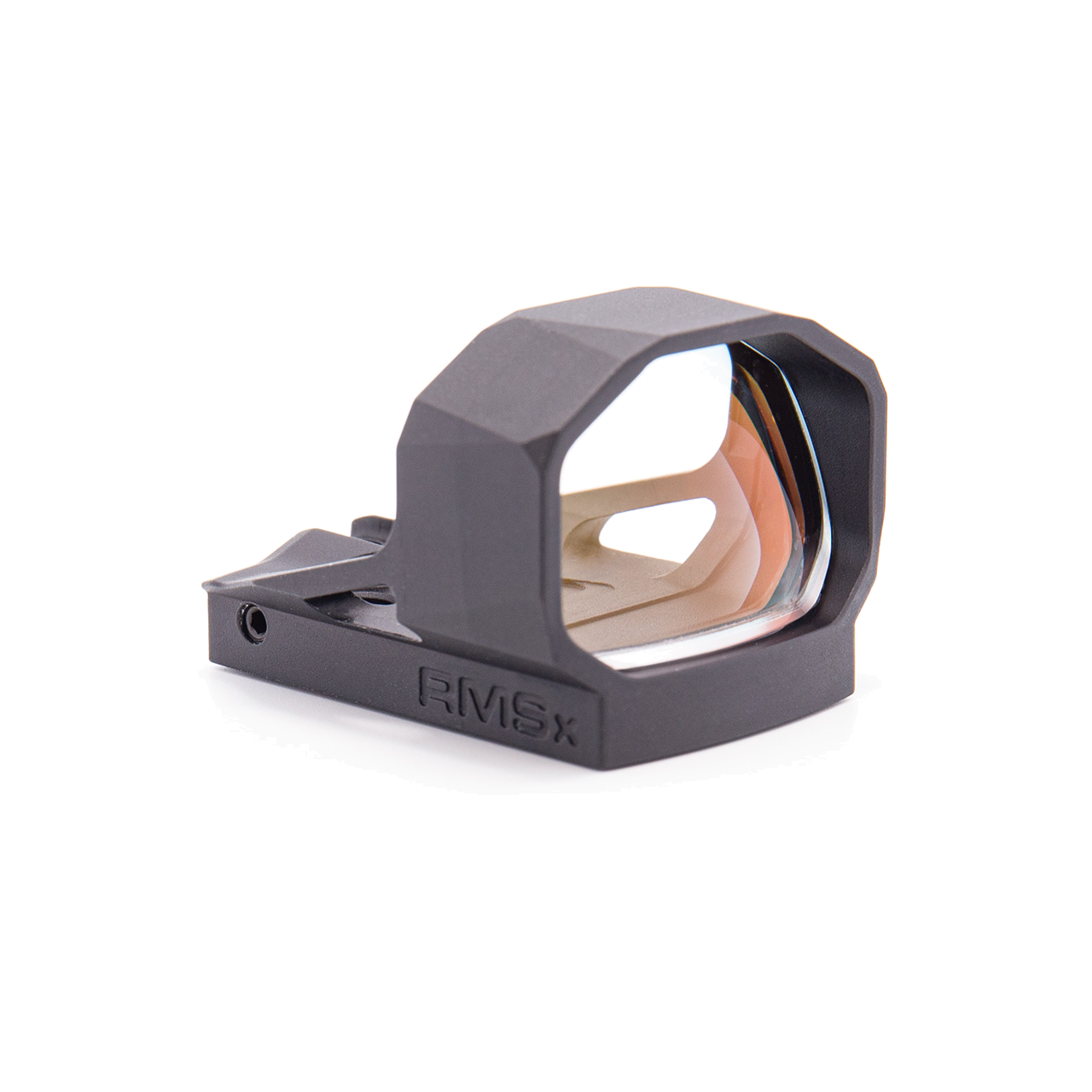 Since the original design in 1996, Shield continues to manufacture the world's smallest, lightest, toughest mini red dot sight. Sold under other brand names for many years, you may know the Shield Mini Sight as the Firepoint, Tasco Optima, Trijicon RedDot or JPoint.
Based on our in-depth knowledge, accumulated through 30 years in the industry, we are continually seeking to develop innovative products that will enable you to hit the target early.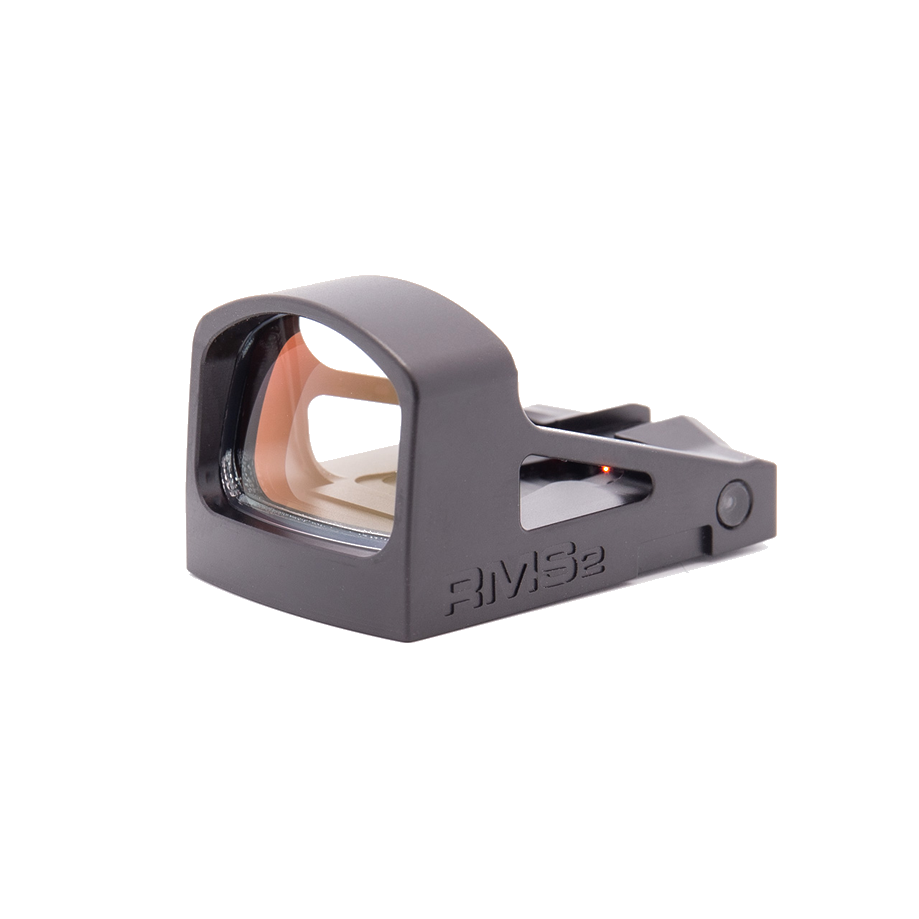 SHIELD SIGHT'S   PHILOSOPHY
Fit – the most efficient interconnection between sight and gun.
Form – the sight is small, light and clear whilst offering the best visual characteristics.
Function – the sight improves the shooters ability to hit any chosen target early. 
 As Shooters ourselves we want to evolve equipment to ensure our customers get the best result from their shooting and we do this by incorporating knowledge that has been obtained over 40 years of training and international practical shooting experience, performed at the highest level.  
 When designing Shield Sights if something is not required it is not added to our products. We pay attention to key elements which will rapidly improve our customers shooting ability. These include our sight height over bore line which assists the shooters ability to acquire the sight picture early. The overall size to ensure the sight is not obtrusive or large and does not dull, dim or obscure information from the shooters field of view. These are critical aspects in any shooting environment to give our customers the edge in any training, competitive or life-threatening situation, so they can perform without limits. 
A RED DOT FOR ALL  APPLICATIONS
Customer Testimonials
Your good reputation for responsive warranty service is deserved.

I had a lens issue on my new Hellcat optic. I was happy to find out quickly that I would receive a complimentary repair. Chris Good has been fantastic in answering all my silly questions and walking me through the process painlessly. Great customer service and very prompt to update me on progress. Chris Good is high level at a time where things move slowly. Thank you, sir! ⭐️⭐️⭐️⭐️⭐️

I appreciate your excellent customer service. I recently bought a Canik TP9 Elite SC with the RMS2 and am very impressed with your products and now your company's responsiveness. Stay safe and healthy during these crazy times.

My goodness I thank you so much for standing up to repair my stupidity you are awesome thank you thank you thank you for going beyond great customer service.

I am going to recommend your company to all of my shooting friends. Especially for your super fast and friendly customer service.

I really appreciated the quick service and response. You guys have been great and have definitely made a loyal customer out of me.  I have already recommended this sight to a friend with a Hellcat.

Chris, my sight was delivered today. The new lens is Excellent!

I have owned the RMSc since Dec of 2019. Purchased directly from Shield UK. I carry this set up daily and live in rural montana , I would say in a tough environment.  As the sight is not protected by holster, the glass began to show what I would call "daily wear and tear". I emailed the guys at shield and asked about a remedy. They responded within hours, not days. Gave me return instructions and I did. It has been a couple of weeks, so this am I emailed them again and within minutes Chris answered saying that my sight shipped today. I am very impressed with the product and especially the customer service. I will continue to buy Shield products. Can't say I've gotten this level of service from ANY of the 2A companies over here. Sad.

I have used the Shield RMS from day zero and it has not disappointed. It's sturdy construction held up to my daily use/abuse and holds a zero extremely well. Matched with a Glock 43, this optic came with me everywhere for years and will continue to do so for years to come.  I highly recommend the Shield RMS and Shield products. In short: compact, sturdy, dependable.

Alabama

" When my old SMS needed a replacement lens due to damage, Shield Sights repair and replace service was incredible - another good reason to choose Shield. A quick email was all it took to have my SMS replaced swiftly and free of charge. Brilliant service."

"One of the reasons I like Shield optics so much is the quality and customer service. The glass and quality is 2nd to none. On the rare occasion that you have something going on with the optic, you guys are quick to get me taken care of and that means a lot. Couldn't be more happy with the service I received from you guys and the sight that I have. Thank you guys for what you do."

"The support provided by Tom was no less than exceptional and I could not possibly be more pleased with the prompt communication, very fast turn around time for the service and your dedication to ensuring that my issue was resolved. I sincerely look forward to purchasing more of your products in the future based on the experience I had"

"Wanted to express my appreciation in how your team handled this - total class act!"

"I just want to let you know that the battery tray has arrived. I cant believe how quickly it arrived. I will make sure that I let everyone at the club know that you were so quick to send this out and the wonderful service I have received from you and Shield. Again, I have to thank you for such great service."
Often imitated, but never duplicated Since its design in 1996 SHIELD SIGHTS mounting footprint has been adopted by all the leading side-arm manufacturers. The following guns come pre machined to fit all SHIELD mini sights.
GLOCK G43XMOS
GLOCKG48MOS
SIG SAUER 365XL
SIG SAUER P322
SPRINGFIELD ARMOURY HELLCAT
WALTHERPPS M2
WALTHERQ4/Q5 Match
CANIKTP9 SC Elite
CANIK RIVAL SFX
BUL SAS2 Viper
RUGER MAX-9
SMITH & WESSON Performance Center M&P9 M2.0
SMITH & WESSON M&P9 Shield Plus – Optics Ready
Smith and Wesson M&P 5.7
MOSSBERG MC2 sc
MOSSBERG 940 Rifle
Taurus PX4
Canik SFX Rival
Mossberg MC2SC
Oracle Arms 2311
Lionheart Vulcan 9
Archon Type B
SHIELD RED DOT SIGHTS  THE TOUGHEST, LIGHTEST, SMALLEST DAY/NIGHT SIGHT