Avant Link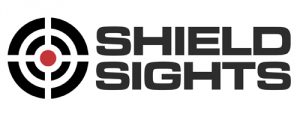 APPLY NOW to our affiliate program.
Do you have a website or blog related to Shield Sights or Internet shopping in general? If so join the Shield Sights Affiliate program and earn 8% on every qualified buyer you send our way. We have worked hard to optimize our site for high conversion, which translates to more money in your pocket.
Since the original design in 1996, Shield Sights continues to manufacture the original world's smallest, lightest, toughest mini red dot sight. Sold under other brand names for many years, you may know the Shield Mini Sight as the Firepoint, Tasco Optima, Trijicon RedDot or JPoint.
Based on our in-depth knowledge, accumulated through 30 years in the industry, we are continually seeking to develop innovative products that will enable you to hit the target early.
We've partnered with AvantLink, the leader in Affiliate Marketing technology, to offer you a robust set of Affiliate tools free of charge, and the best support in the business. AvantLink's technology will help you maintain accurate campaign information, and work more efficiently.
As Shooters ourselves we want to evolve equipment to ensure our customers get the best result from their shooting and we do this by incorporating knowledge that has been obtained over 40 years of training and international practical shooting experience, performed at the highest level.
When designing Shield Sights if something is not required it is not added to our products. We pay attention to key elements which will rapidly improve our customer's shooting ability. These include our sight height over the bore line which assists the shooter's ability to acquire the sight picture early. The overall size to ensure the sight is not obtrusive or large and does not dull, dim, or obscure information from the shooter's field of view. These are critical aspects in any shooting environment to give our customers the edge in any training, competitive or life-threatening situation, so they can perform without limits.
Program highlights include:
8% Commission for Content Affiliates/5% for Coupon/Deal/Shopping/Sub Affiliate networks on every sale
30-day cookie duration
The average order value of $200-$400+
Dedicated affiliate management
Complete SKUs available in our data feed
No restrictions on products or categories
We are developing and releasing new products all the time
APPLY NOW to our Affiliate program.
How is AvantLink different from other networks? AvantLink combines innovation, quality, and service to offer powerful integrated technology to qualified Affiliates free of charge.